These wines belong to a new family of wines which is essential for Cascavel in order to be consistent with the expectations of the wine lovers of this area.
Presentation
Presentation
Our Côtes du Rhône - Galets & Chênes Truffiers (Truffle Pebbles & Oaks) - is an ambassador of the Southern Côtes du Rhône, where Grenache is king, and the available terroirs variety a guarantor of complex wines presenting natural sweetness which is typical of the region. Each Côtes du Rhône is a bias, and ours was to choose cooler territories north of the Vaucluse department, some plots may even be at the southern limit of the Drome, in order to gain immediate pleasure. Landscapes are composed of small valleys, terraced plots here, sometimes difficult to get to, around oak groves, some of which produce the famous "black diamonds" which so many envy. The winegrowers we work with have human scale family properties, whose farms sometimes supplement their wine production with orchards (apricots, olives), or lavender, with staggered over time crops.
Location
The plots are located north of Vaucluse and south of Drome, with both varied clay
limestone soils, sandstone (locally called saffres), and some pebbles. This part of
the appellation is renowned for producing fresh, complex, and elegant wines.
Terroir
The pebble and scree plots are draining and favor moderate vigor. The sun stored during the day shines at night and creates very favorable maturity conditions. The red clay plots, or the compacted sand plots which are more draining than clay, complement each other well to produce quality wines with finesse, both tense and structured.
In the vineyard
The surface of the plots varies from 1 to 3 hectares. The soils are based on red clay, sandstone, rolled pebbles, scree and terraces of compacted sand. The exposure is East, South-East. The altitude of the plots varies between 150 and 250 m.

Vinification
Destemming, three weeks to one month maceration without yeasting, temperature
control, cap-punching and racking, no fining.
Ageing
Maturing of the wine in concrete and stainless steel tanks, no oak. Blending, followed by bottle ageing for 2 to 3 month before marketing the wines.
Varietals
Grenache noir : 70%
Mourvèdre : 15%
Syrah : 15%

Specifications
Alcohol content: 14 ABV Production volume: 24000 Yield: 45 hL/ha Age of vines: 30 years old Allergènes: Contains sulphites. Does not contain egg or egg products. Does not contain milk or milk-based products.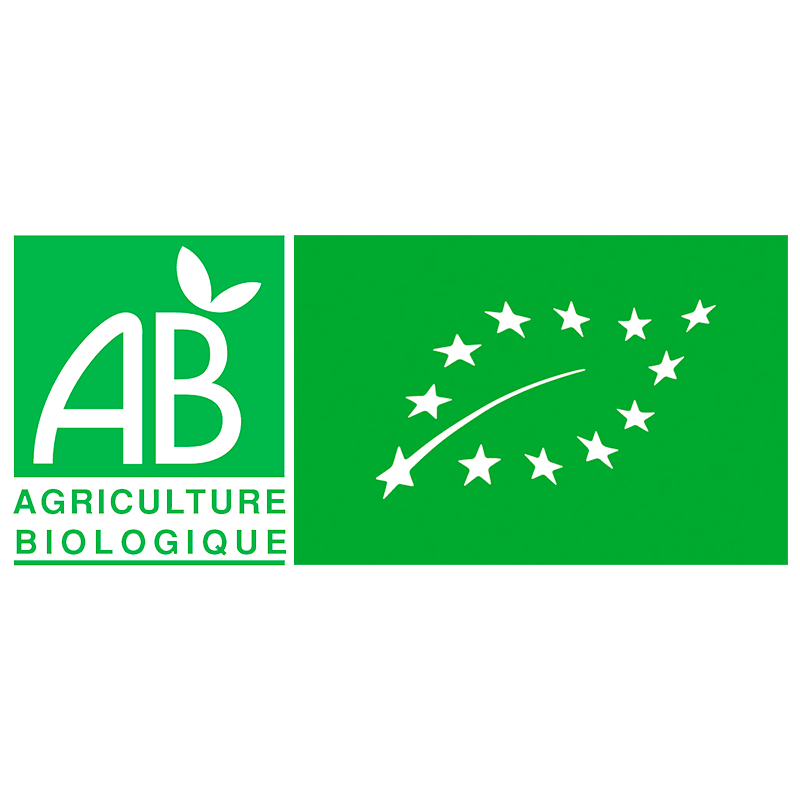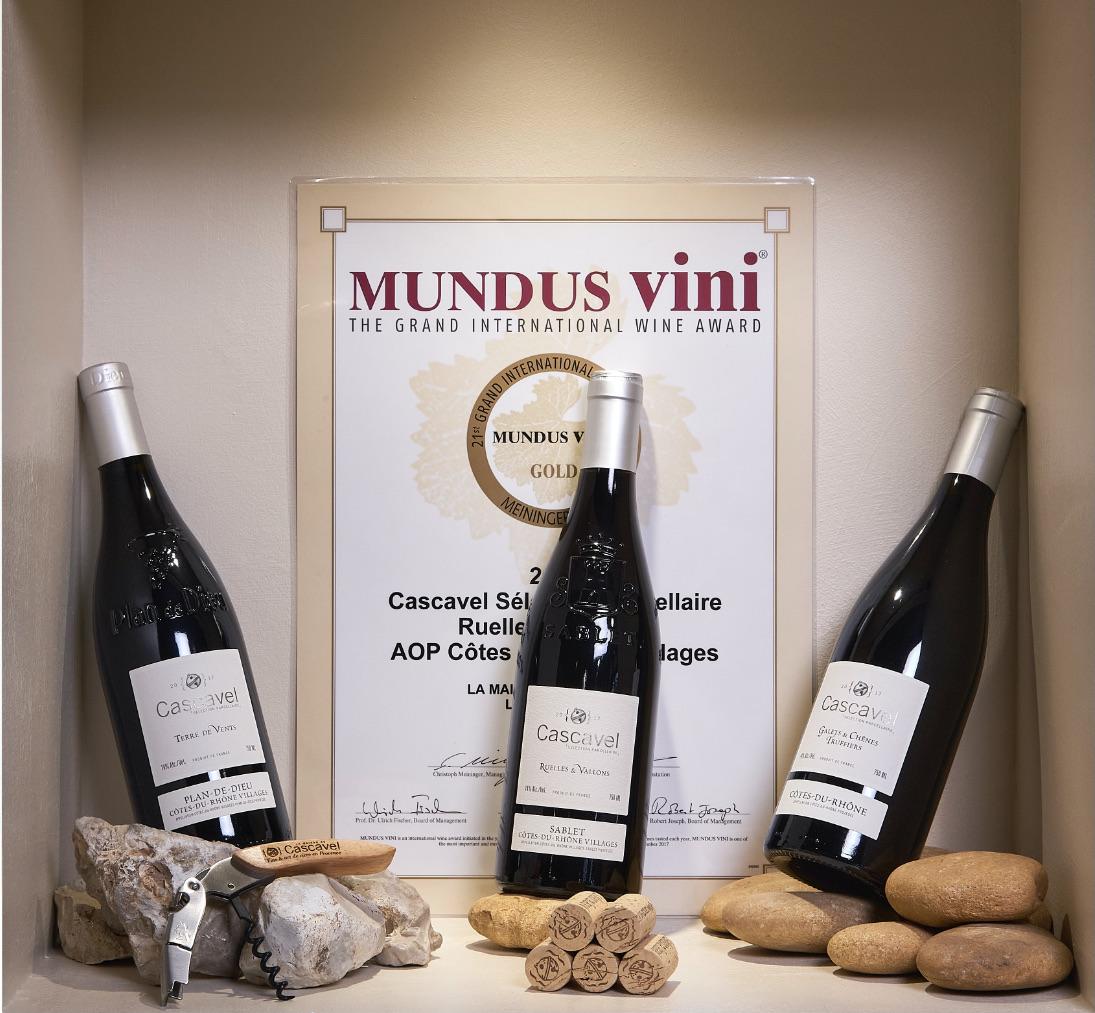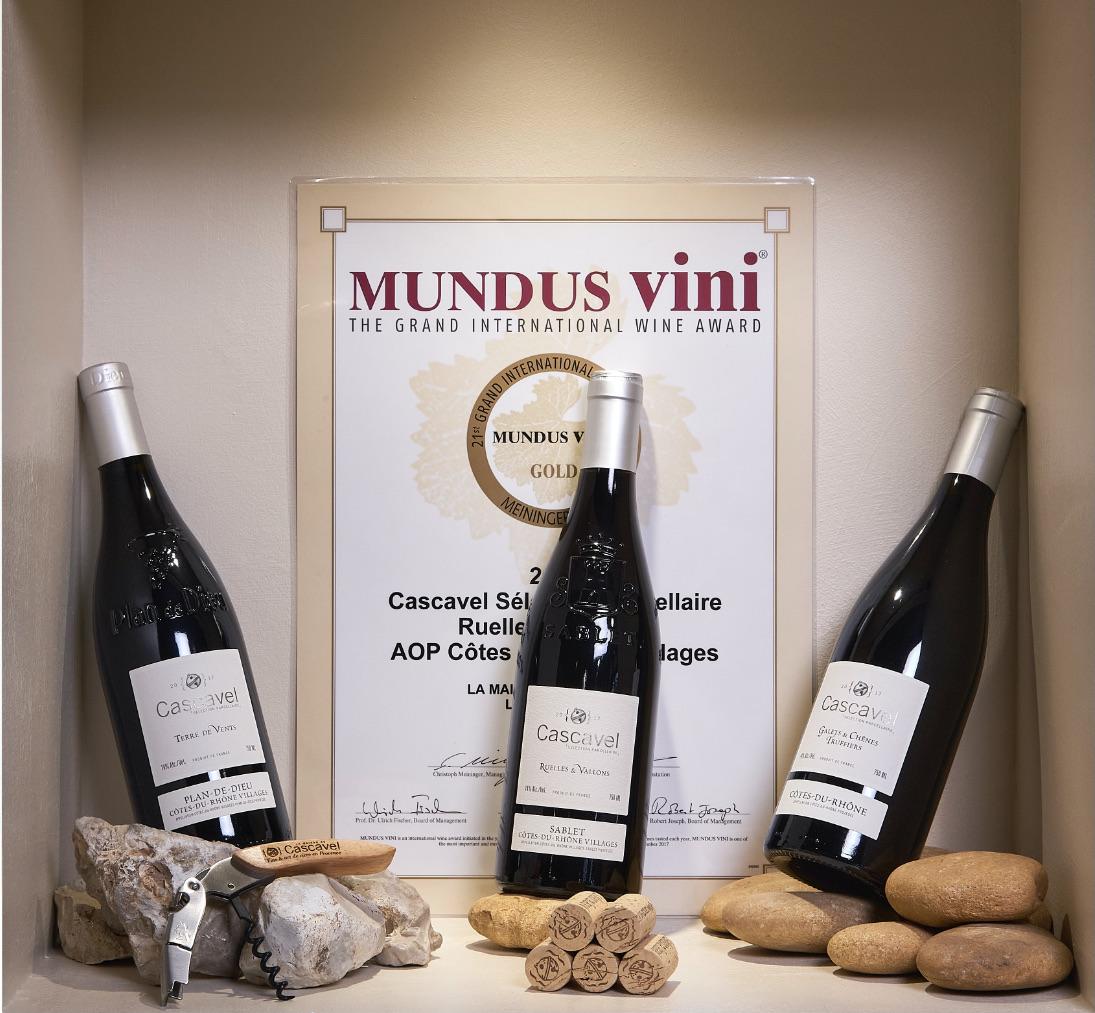 Advice
Ageing potential
2 to 3 years, 5 years
Tasting
It can be kept for 3 to 5 years depending on the expected profile and storage conditions.
At nose
The wine is characterized by a fresh and complex red fruit nose.
On the palate
Dense on the palate, its natural elegance, freshness and silky tannins make it an immediately accessible and pleasant wine,
Reviews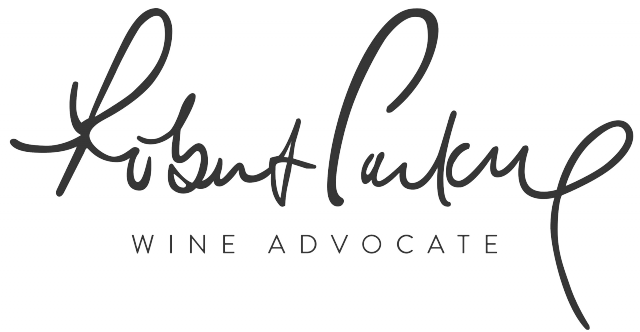 "

Bold blueberry and black cherry aromas lead the way in Cascavel's 2019 Cotes du Rhone Galets & Chenes Truffiers, a tank-aged blend of 70% Grenache and 15% each Mourvèdre and Syrah. Hints of cracked pepper and licorice join in, giving this medium to full-bodied effort a modicum of complexity, while soft but plentiful tannins make themselves felt on the dusty finish. Certified organic.

" [+]