The "Elicio" wines ("evokes", "recalls", "remembers" in Latin) were created in the early 2000s, in memory of happy days spent in the heart of Provence, between Ventoux and Luberon.
Presentation
Presentation
Our Elicio Merlot Grenache Rouge wine is produced on the plots adjoining the Mazan village, on the south slopes of the Mont Ventoux. The vineyards also benefit from fresh air streams that slide down the slopes of the "Géant de Provence". The wines are made as simply as possible, in order to preserve the fruity aromas. From vintage to vintage, Elicio red wines are constant, fresh and pleasant, yet strong enough in color, round and balanced.
Location
Mazan and surrounding villages, Vaucluse.
Terroir
There are two of the three specific soils of this area. Red soils resulting from the limestone deterioration and soils with a mixture of sand and ocher clay are conducive to production of fine and elegant wines. The Mont Ventoux and the 'Dentelles de Montmirail' chain protect the vineyards from the Mistral extremes, while generating fresh air streams favoring cooler nights and more beautiful ripeness.
In the vineyard
The surface area of the plots is 3 to 4 hectares. The soils are clay-limestone, sometimes with prominent limestone fragments. The exposure is South - South-East. The altitude of the plots varies between 150 and 250 m.
Vinification
The grapes are de-stemmed and crushed and then follow a controlled temperature maceration for 3 - 4 days. The vatting lasts a fortnight, while favoring the fruit and the freshness of the wine. Most of the time alcoholic and malo-lactic fermenta-tions follow one another immediately. Then the wines rest for approximately two months (December, January) before being clarified and blended in order to define the requested style.All the equipment and the cellar-approach are directed by a kind of efficiency and ease of work the wines continuously. With sense of well-done work, temperature control is effective, in order to make fresh and elegant wines.
Ageing
Cement tank, no wood.
Varietals
Merlot : 60%
Grenache noir : 40%

Specifications
Production volume: 40000 Surface area of the vineyard: 3,5 ha Yield: 70 hL/ha Age of vines: 35 years old Residual Sugar: 4 g/l Allergènes: Contains sulphites. Does not contain egg or egg products. Does not contain milk or milk-based products.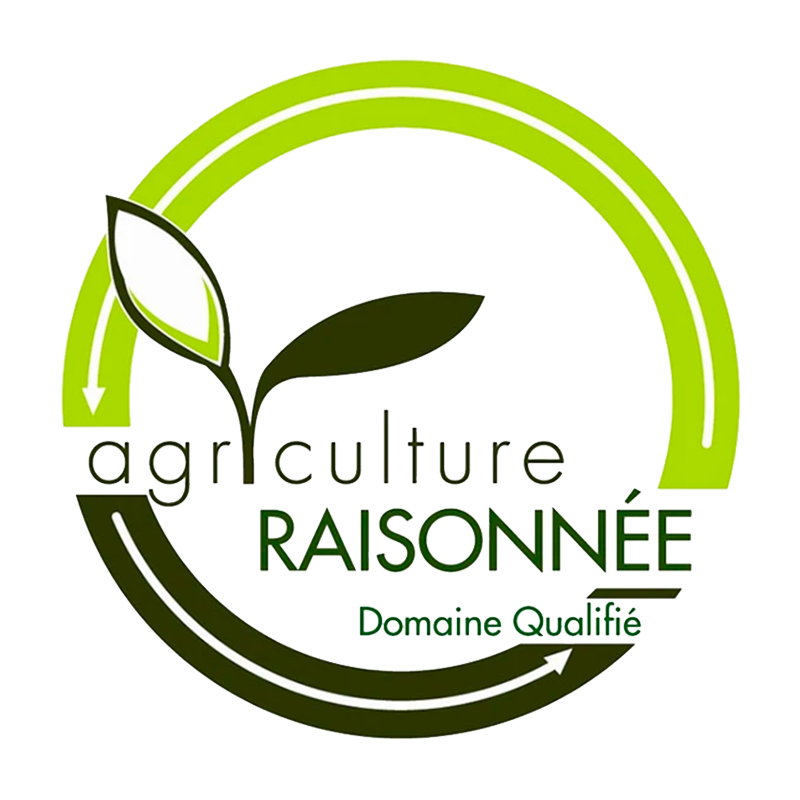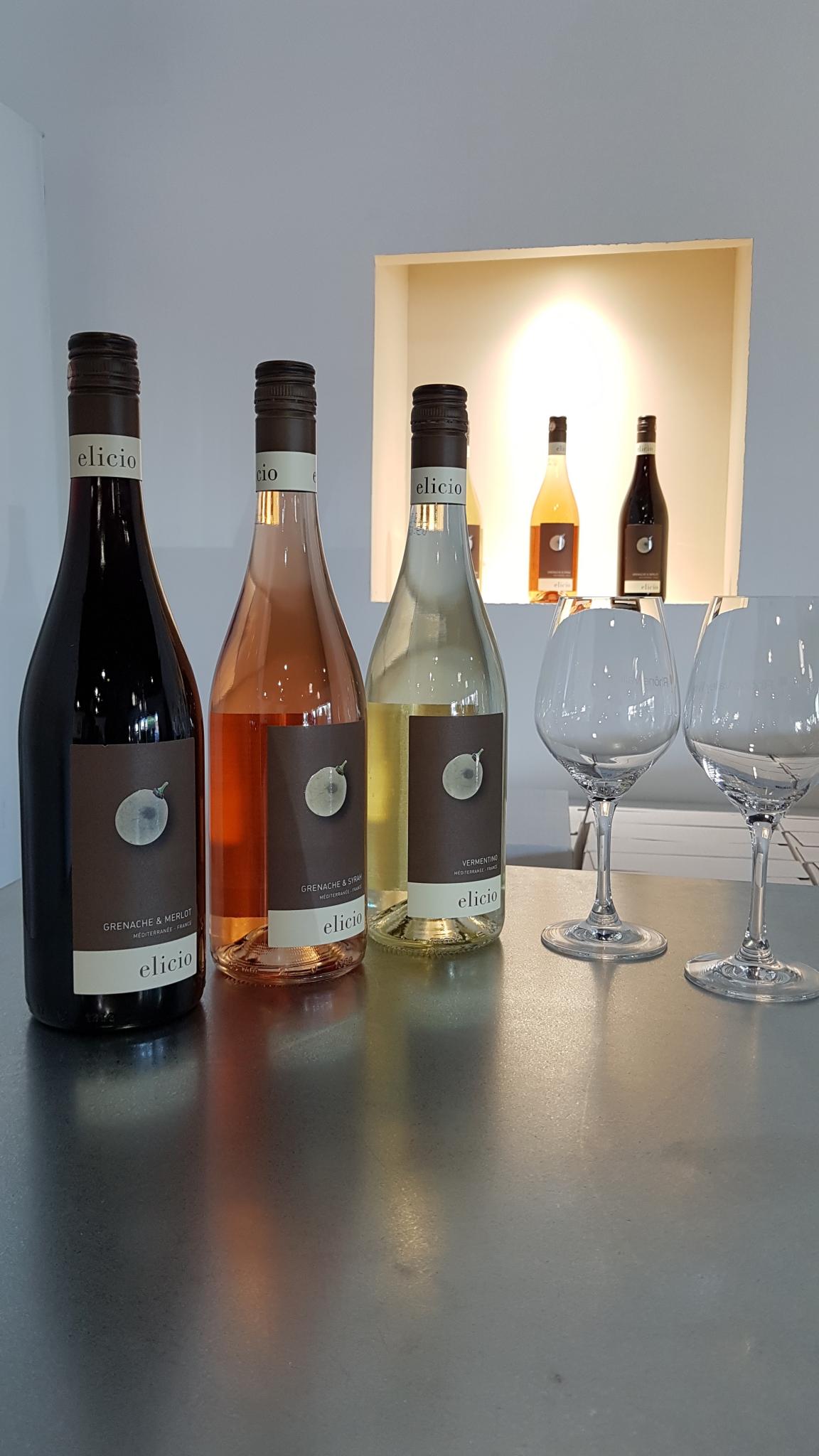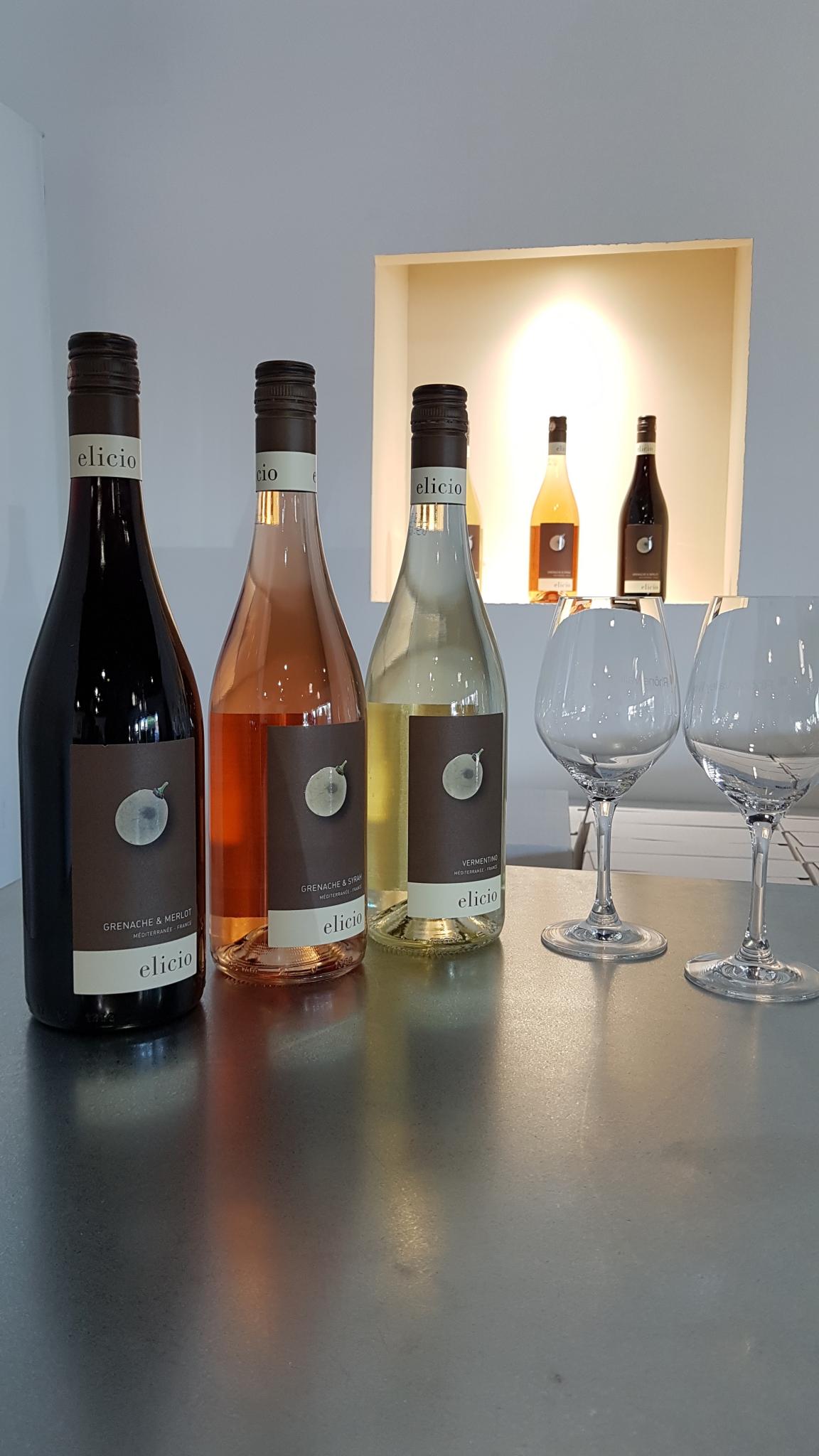 Advice
Ageing potential
2 to 3 years
Tasting
The beautiful freshness raises the fruity aromas and the well round finish make it a very delicious wine.
Visual appearance
The wine has a nice ruby red color with bluish tints.
At nose
The expressive nose reveals notes of red and black fruit jam, licorice and sweet pepper.
On the palate
The palate presents a frank and full attack, with volume supported by fine and dense tannins. We find ripe fruit (blackberry, blueberry) as well as soft spicy notes.
Food pairings
Light dishes and fresh cheeses.