These wines belong to a new family of wines which is essential for Cascavel in order to be consistent with the expectations of the wine lovers of this area.
Story
The story
Our Cascavel Beaumes-de-Venise is a little treasure, revealed by chance while discussing with our favorite winegrower, allowing us to complete our exceptional and authentic wine range with a so-called "dessert" wine which can be consumed on any occasion, and also be a unique gift.
Location
On a flank of the Dentelles de Montmirail, the vineyards comprise small terraces of sand and calcareous sediments and enjoy exceptional sunshine, sheltered from the Mistral, where vines and olive trees grow side by side on a surprising terroir.
Terroir
Planted on narrow terraces, called restanques or faysses, and supported by small walls, the muscat vines have shaped the region's lands-cape. The fossil-filled sandy and clayey limestone soils recall a past with a quite different landscape. Long before our grape is warmed as a lizard would under the sun.
In the vineyard
The surface of the plots is 2 hectares. The soils are sandy and based on clay-limestone. The exposure is South. The altitude of the plots varies between 80 and 150 m.
Vinification
Selective (hand) picking of grapes. Direct pressing, settling and fermentation at very low temperature. Addition of alcohol to stop fermentation. Sterilized filtration before bottling.
Varietals
Muscat blanc à petits grains : 100%

Specifications
Alcohol content: 15 ABV Allergènes: Contains sulphites. Does not contain egg or egg products. Does not contain milk or milk-based products.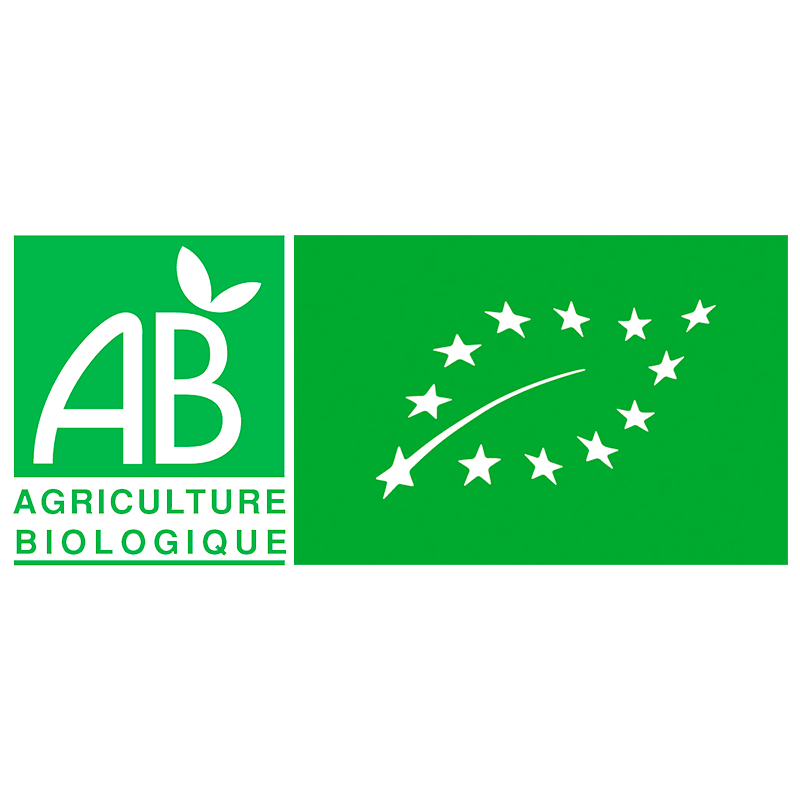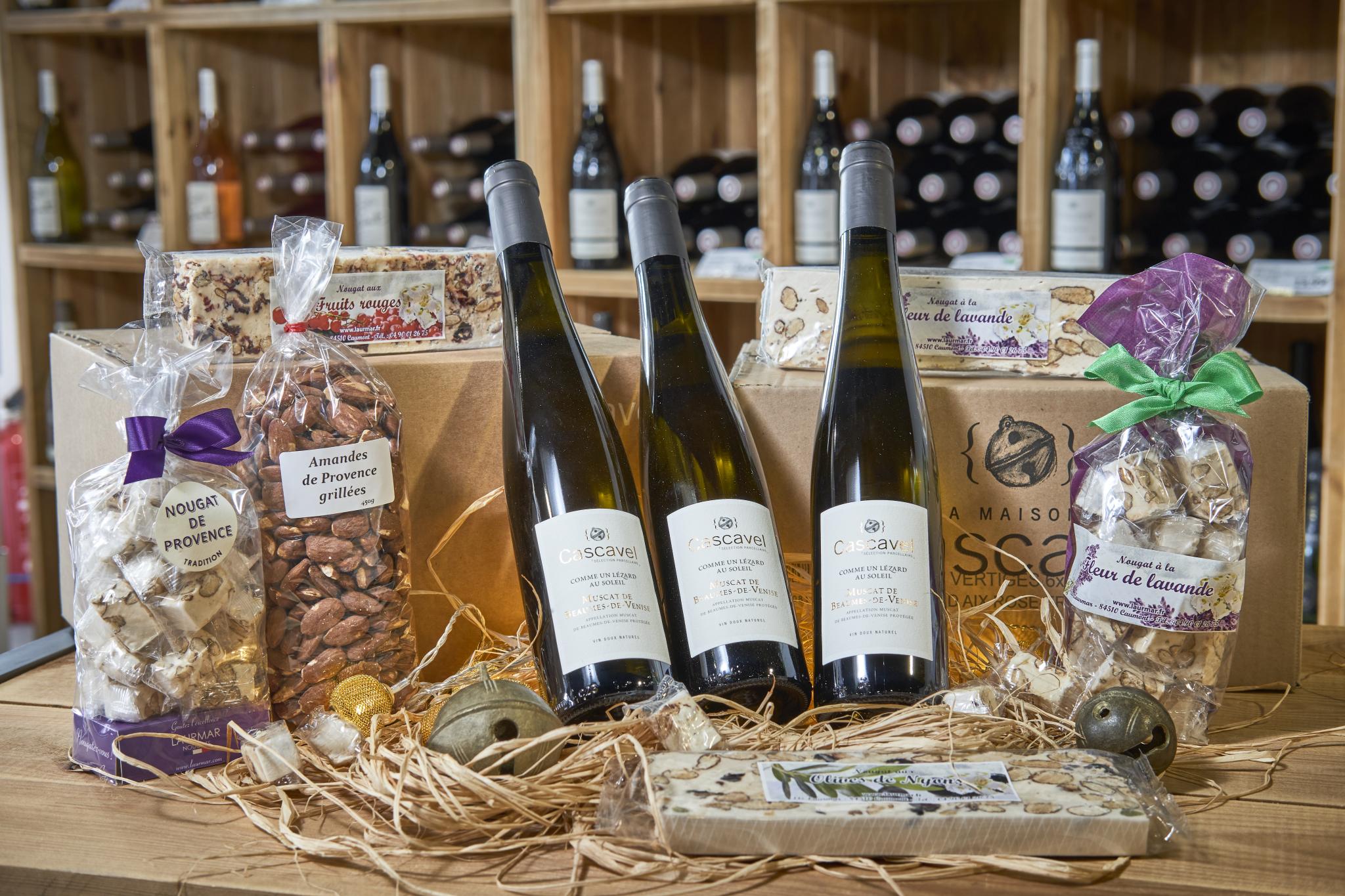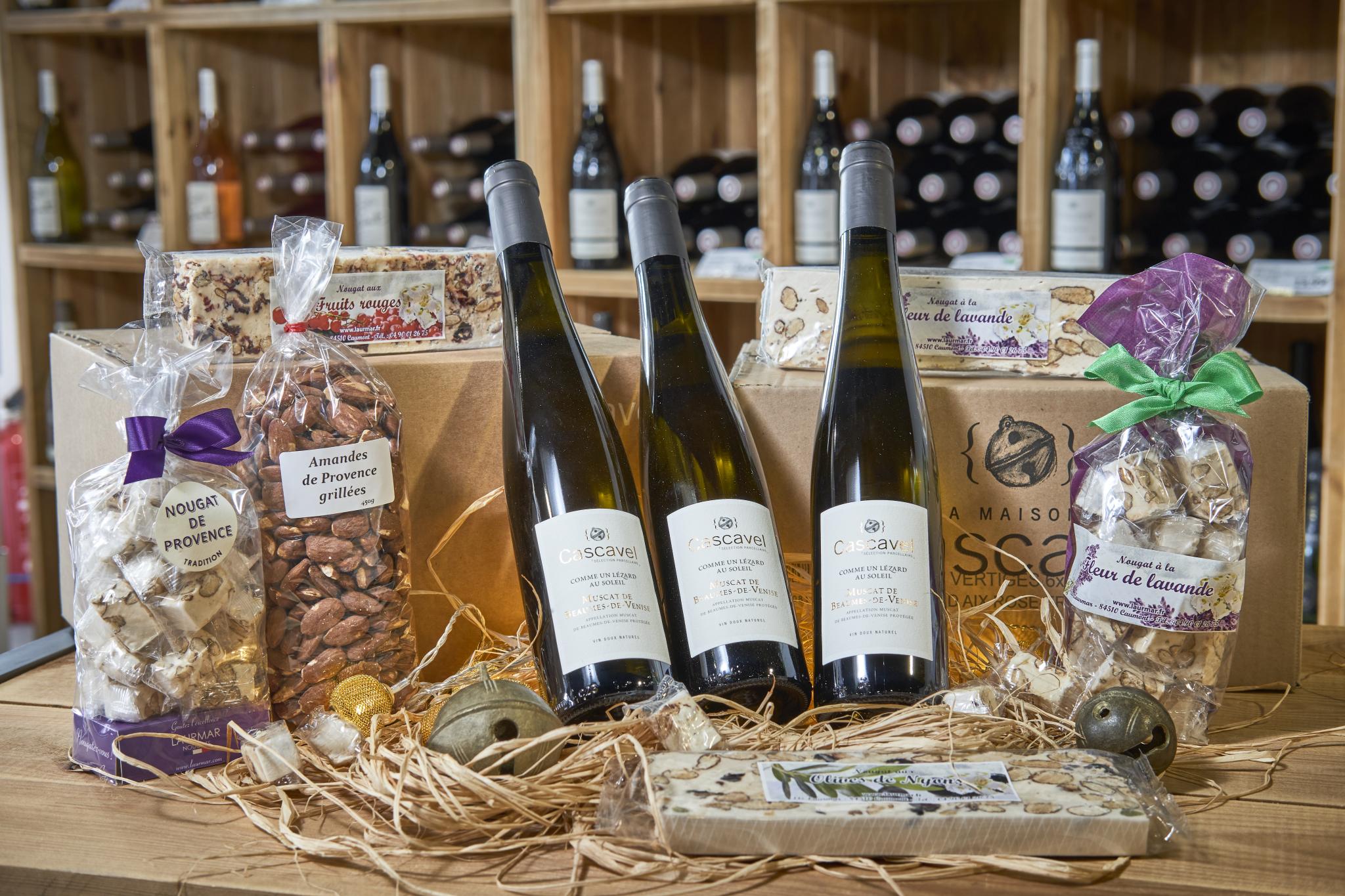 Advice
Serving
Serve between 12 and 14°c.
Ageing potential
5 to 10 years
Tasting notes
This natural sweet wine expresses the charm of Provence: imagine yourself biting into a bunch of white muscatel on a bench in front of your house. To be drunk young or kept for a few years, as an aperitif, with fruit desserts, but also with strong cheeses (Roquefort, banon...).
Visual appearance
Pale yellow color with green reflections.
At the nose
The elegant nose, both intense and delicate, expresses flavors of exotic fruits, apricots, honey, rose.
On the palate
When tasted, our wine is distinguished by its freshness, its vivacity, its finesse and its length in the mouth. More complex aromas may appear during aging to express candied orange, dried apricot.
Food and wine pairings
At the beginning of a meal, as an aperitif, or with sweet, salty, spicy or spicy food. On a cake or a Norwegian omelette. Can also be used as a sweetening base for exotic cocktails to compensate for too much acidity.