Le Souffle du Géant wines express this ambivalence. Climate and geology of the north-western part of Mont Ventoux enable the production of wines with character, while fresh and elegant, which is specific to the wines of this micro-terroir.
Story
The story
Our Souffle du Géant Rosé AOP Ventoux is one of the founding wines of Maison de Cascavel. Produced on the north-west Mont-Ventoux slopes by winegrowers passionate about their vineyards and environment within the Biosphere Reserve protected by UNESCO. This wine is representative of the discreet revolution that has taken place in the vineyards and cellars over the past 25 years. Through persuasion, technical investments in the cellars and efforts in the vineyards throughout the year, the wines reveal their true potential and natural elegance.
The fruit is fresh and complex, frank and charming; the palate is pleasant and very elegant. Simple in the right sense, Le Souffle du Géant wines use exceptional know-how of the wine- growers and winemakers.
Location
Beaumont du Ventoux, Malaucène and Le Barroux, Vaucluse (84).
Terroir
1st French vineyard in mountainous area, this terroir is located in the Biosphere Reserve of Mont-Ventoux, classified as UNESCO heritage since July 1990. It's a privileged place: the winemakers arecommitted to improving andpreserving their environment, implementing practices of sustainable development while respecting cultural values and the protection of nature. The Mont Ventoux and the 'Dentelles de Montmirail' chain protect the vineyards from the Mistral extremes, while generating fresh air streams enabling cooler nights and more beautiful ripeness.
In the vineyard
The surface area of the plots is often less than 2 hectares. The soils are stony clay-limestone. The exposure is north-west. The altitude of the plots varies between 300 and 500 m.
Vinification
Partial maceration of the juice with the skin for 6 to 12h. Static settling. Low temperature controlled fermentation (14-16°C) for about 3 weeks.
Ageing
On fine lees in stainless steel vats.
Varietals
Grenache noir : 85%
Syrah : 15%

Specifications
Alcohol content: 13,5 ABV Allergènes: Contains sulphites. Does not contain egg or egg products. Does not contain milk or milk-based products.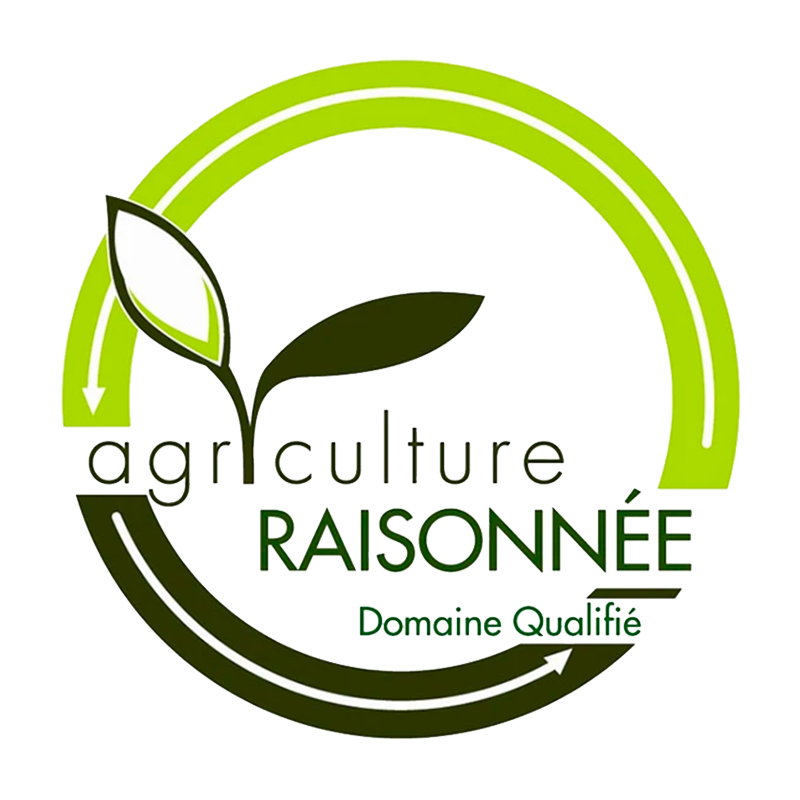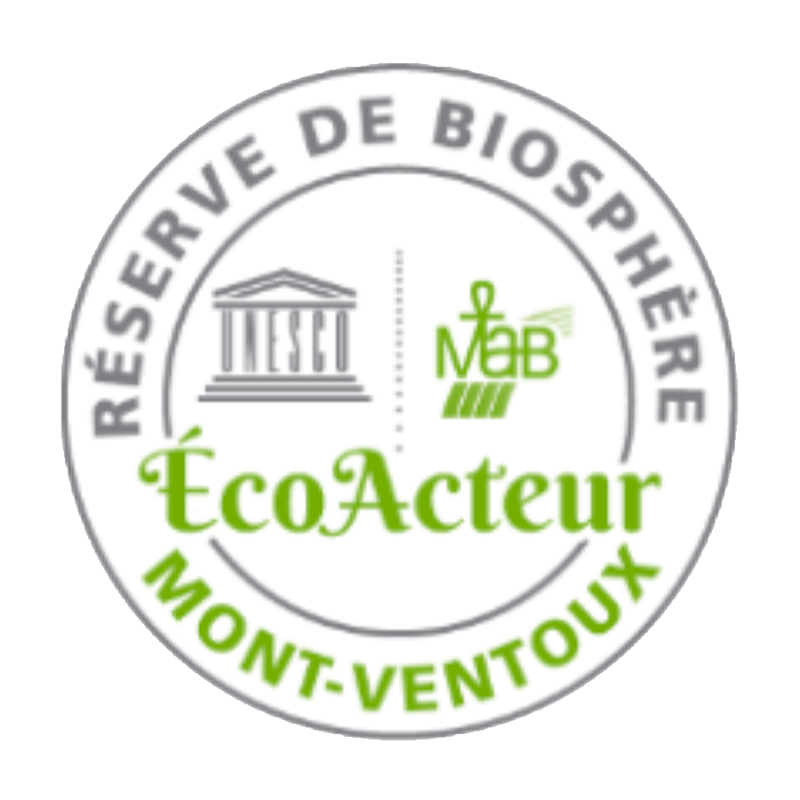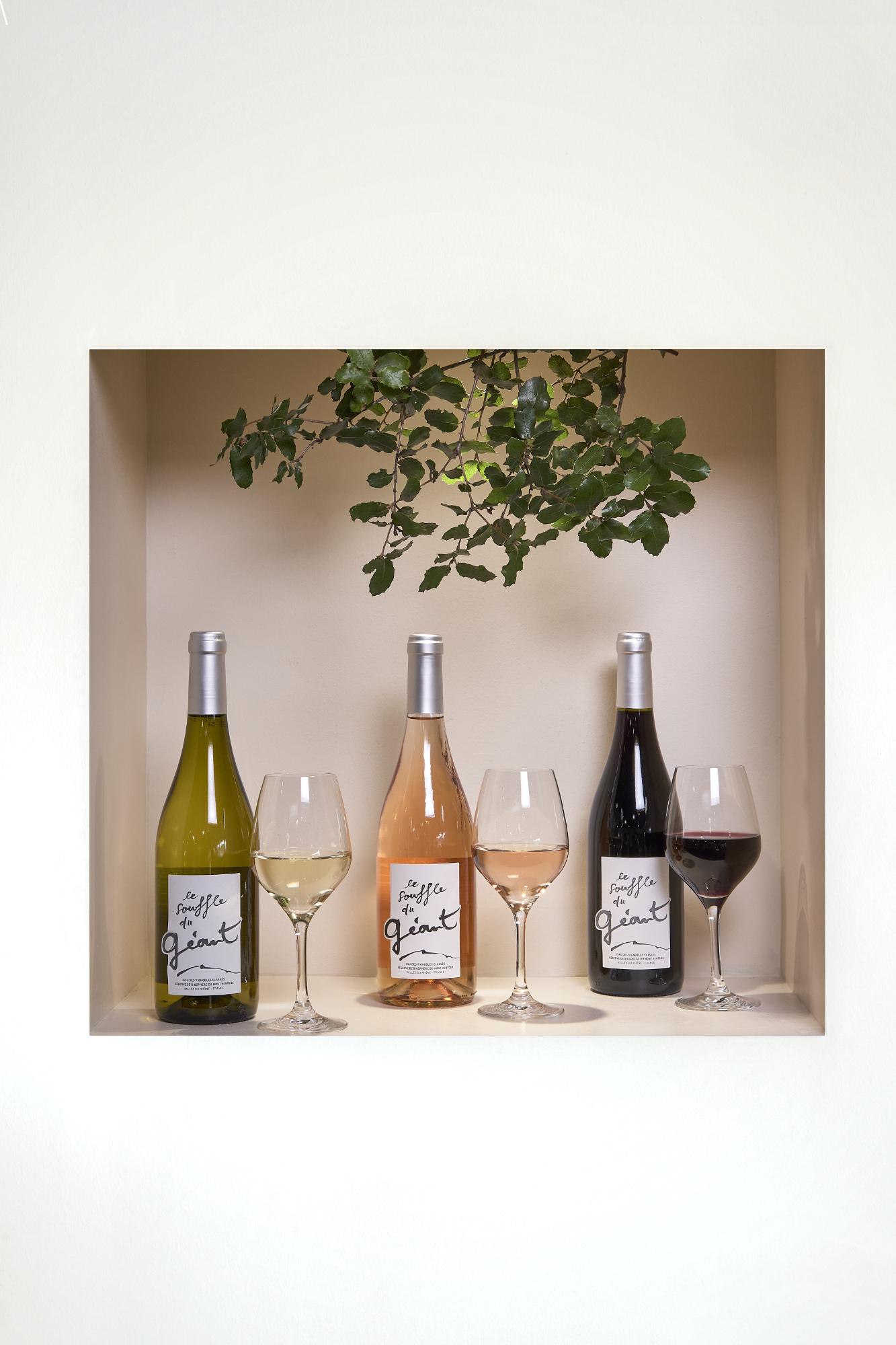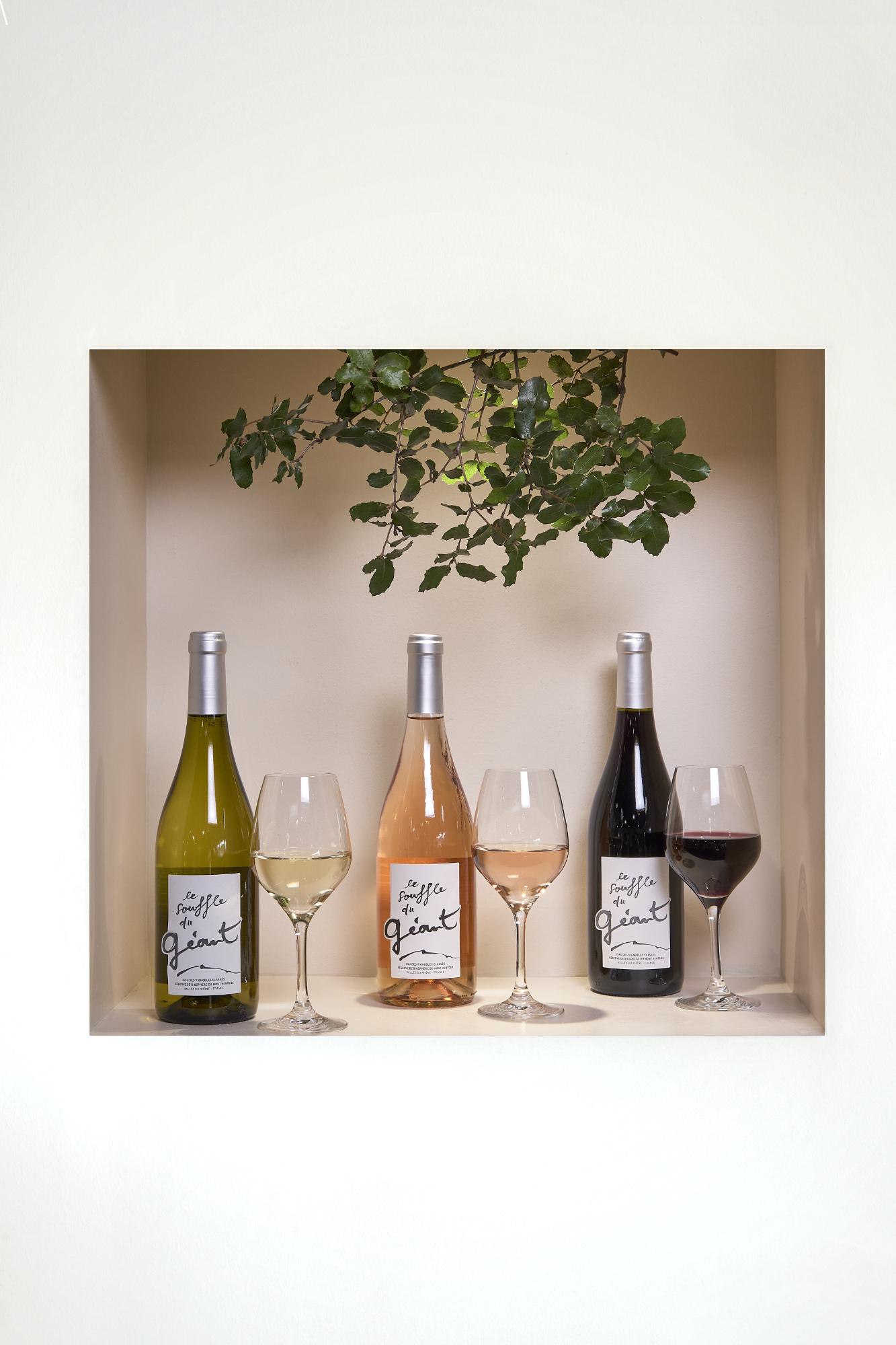 Advice
Ageing potential
2 to 3 years
Tasting notes
It's a fantastic rosé with a lively attack and nice volume.
Visual appearance
This pale lychee rosé wine with bluish hints.
At the nose
The nose peony and red currant aromas followed by tropical fruit.
On the palate
On the palate we find notes of small red berries and exotic fruit mixed with citrus, on a pleasant grapefruit finish.
Food and wine pairings
This wine goes well with deli meats, fish, grilled meat and all social occasions.